Share a sale affiliate program
As our affiliate, you will be extremely satisfied with our high conversion rates for some of the most effective and popular weight loss products available online.Intechra Health Inc.sells high-quality weight loss diet pills under the Intechra Health label. Our innovative and effective products combined with our dedication to exceptional customer service results in high conversion rates every day. When you join Intechra Health's team of affiliates you can start earning commissions right away. Our affiliates are guaranteed:
Commission rates starting at 20%
Performance based bonuses
Competitions with prizes
Guaranteed Payouts via Share-a-Sale
High Conversion Rates!
Dedicated 24/7 Affiliate Manager to handle all your affiliate-related support requests
Access to state-of-the-art affiliate reporting and tools to help you grow your business
High converting and well designed Affiliate Banners
Support from our knowledgeable affiliate marketing team, including tips on making your program a success and information about what we are doing to make our affiliate program successful for you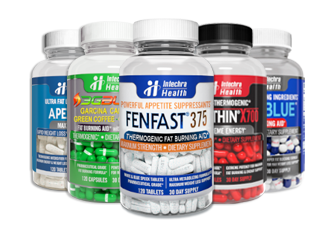 How to Join the Affiliate Program
Want to become a member of one of the highest-paying and affiliate-forward programs currently offered? To join, fill out our online affiliate application form or contact our affiliate marketing team for more information. We manually review all applications within 3 business days. Once your application is approved, you will receive an e-mail with instructions on what you need to do to get going and start earning commissions!
Join now